About Animal Crackers
Animal Crackers is a family-run pet shop based in Petersfield, Hampshire that provides the highest quality natural food for your dog, cat, small animal and wild birds.
Animal Crackers is located on Dragon Street, Petersfield, with a lay-by area outside – perfect for pulling up to collect your click and collect order. Our blue storefront with displays of our wide range of pet supplies in the window makes us stand out from the crowd!
At Animal Crackers, we are all about natural products. Our shelves, made of recycled pallets, are stocked with a wide range of brands that have the best ingredients for your pet. We believe that giving your pet a diet that resembles what they would eat in the wild benefits your pet's anatomy, body functions and behaviour. Visit our shop to speak to our experts.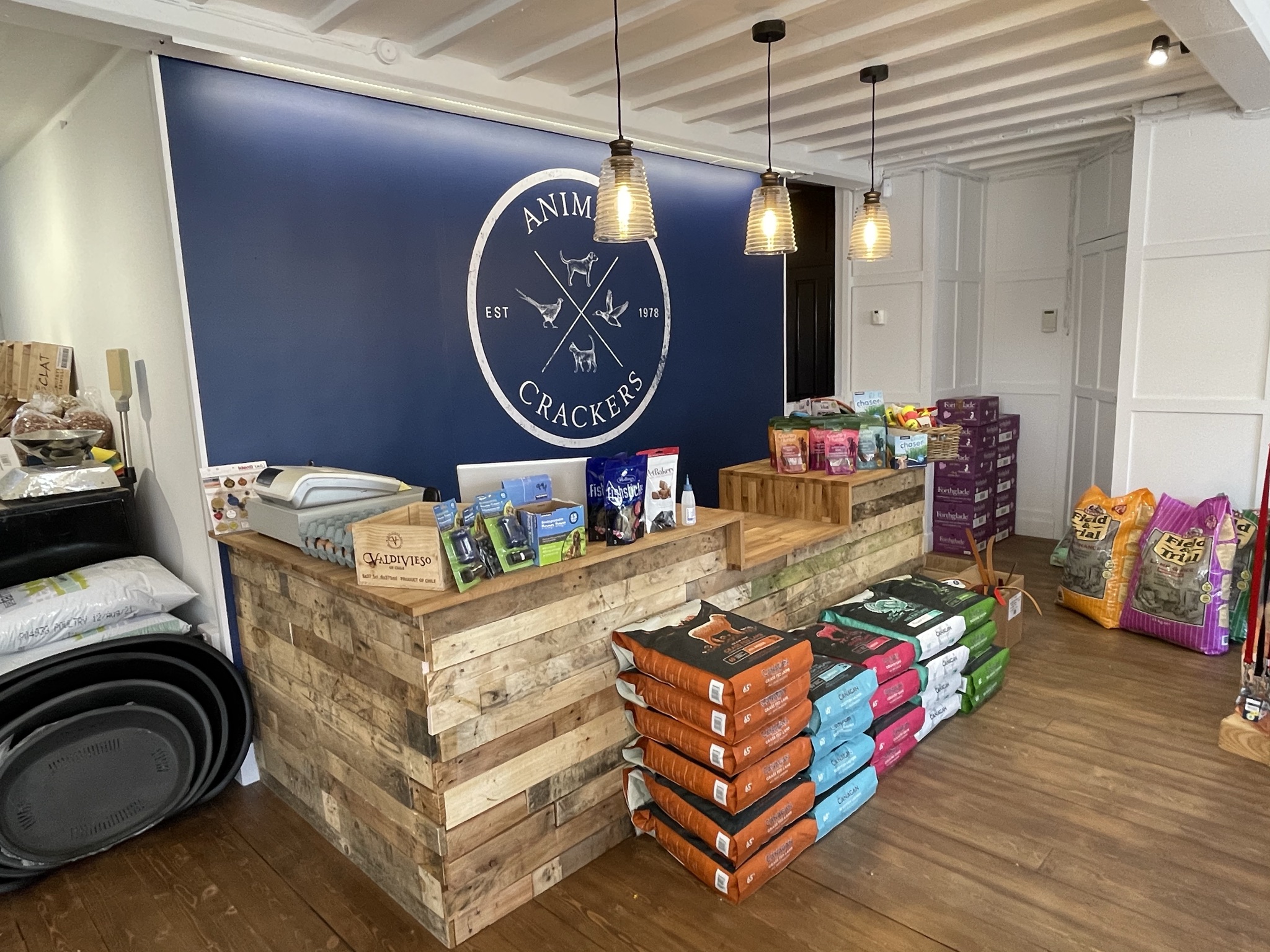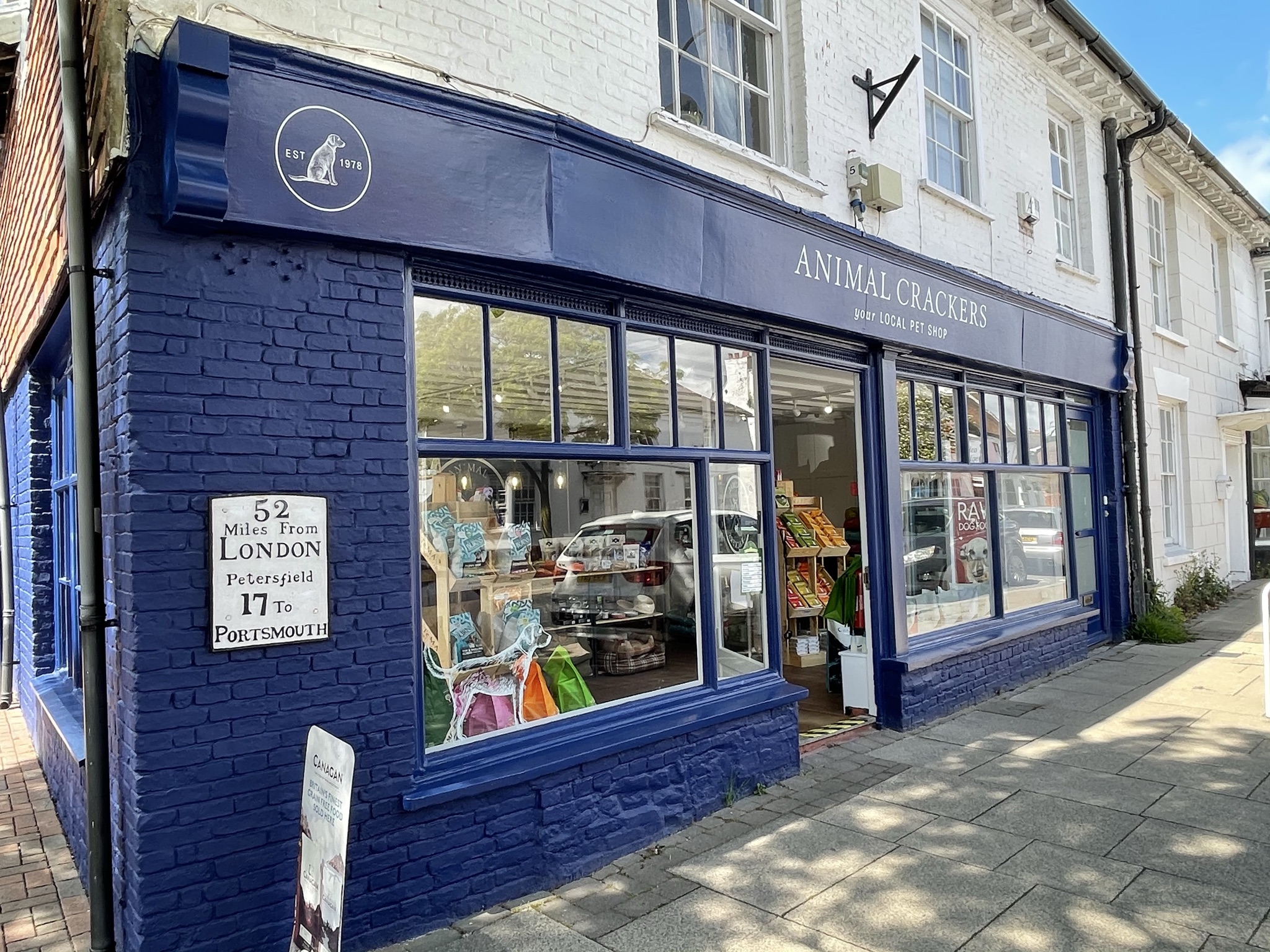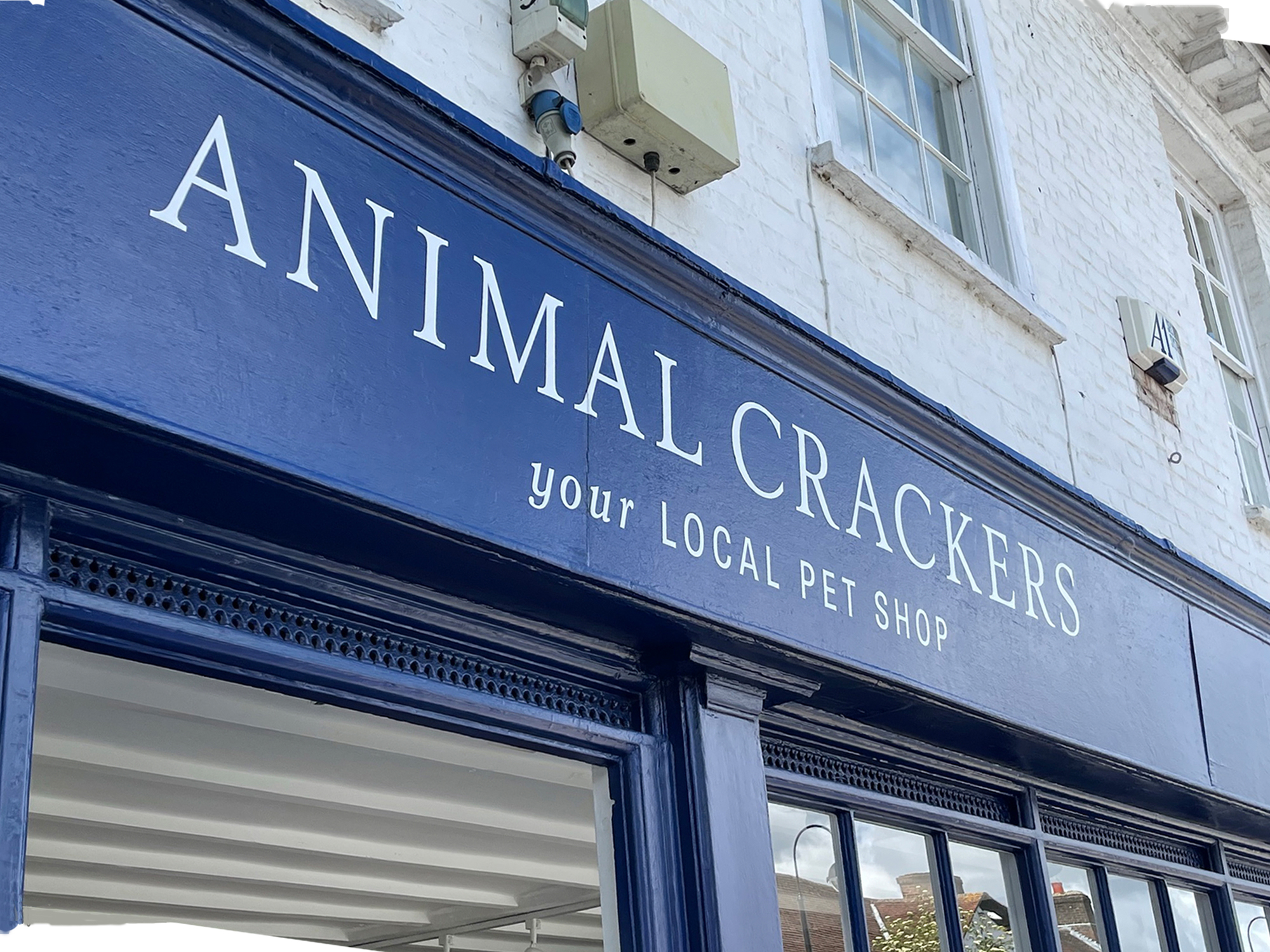 Our Story
Animal Crackers has been established since 19th May, 1978. It was founded by Dave Banks and bought by the Cantan family in 2014. Since establishment, Animal Crackers has taken pride in being a family run, local business, supplying natural food for all animals, including wild birds, in Petersfield and its surrounding communities.
Having grown up on a working farm since a very young age, I have been around animals and livestock for most of my life. A once-in-a-lifetime opportunity arose – to buy Animal Crackers Petersfield. Because of our joint passion for animals great and small, my wife, Fleur, and I chose to buy Animal Crackers instead of our first house. A family business in this industry is everything we could ask for!
We have recently expanded our shop online, for customers to purchase their pet supplies for click and collect orders, and local delivery.